PU floor coating services
We are a prominent and leading service provider from Pune, and we offer PU flooring services and PU floor coating. Our PU floor coating services are performed by skilled and professionally trained installers to ensure proper application and product durability. This PU floor coating is available in a wide variety of colours and can be applied over old or new concrete flooring. The PU floor coating application process is quick and simple.
Applications Of PU floor coating:-
Hospitals
Laboratories
Retail Stores
Industrial Plants
Work Shops
Manufacturing Plants
Commercial Kitchens
Food Prep Areas
Pet Shelters and Animal Care Clinics
Pharmaceutical Manufacturing Plants
Water and Wastewater Treatment Facilities
Storage and Shipping Warehouses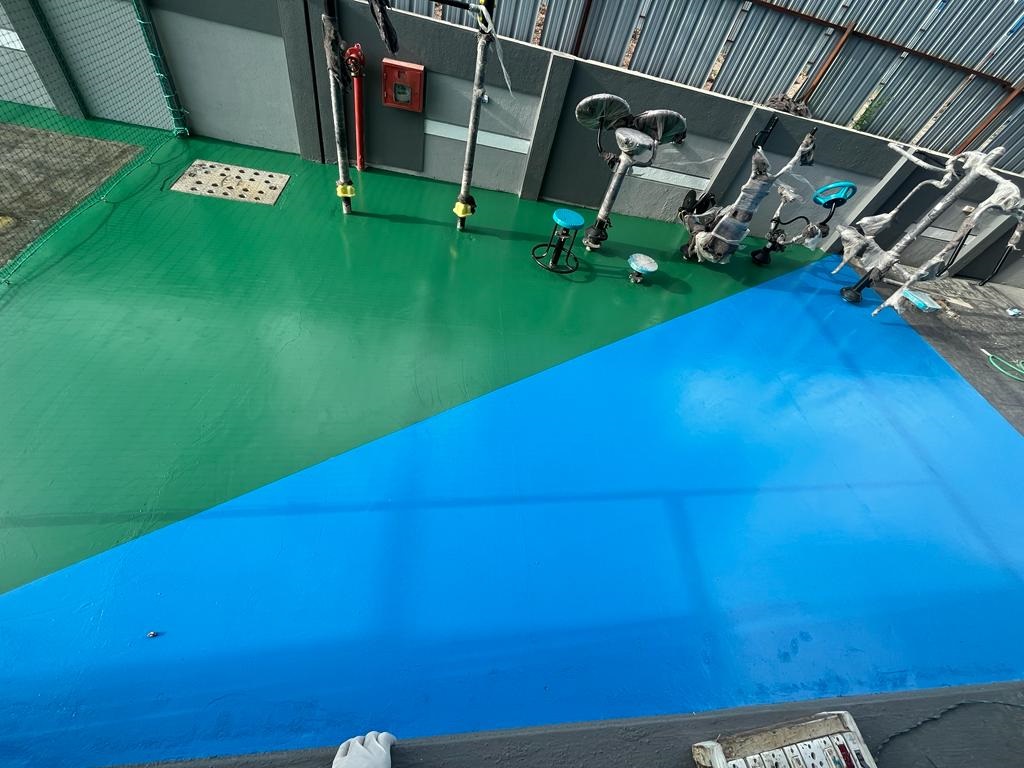 Polyurethane coatings are often used as top coats over epoxy because they won't yellow like epoxy when exposed to sunlight. It also has more flexibility than epoxy, which helps it absorb impacts better. It is also more abrasion- and chemical-resistant and can better tolerate humidity and larger temperature changes.
Benefits of Using PU floor coating:-
Polyurethane protects your floor against stains, damage, chemicals, oils, and wear.
Light reflective, easy to clean, and long lasting.
More flexibility / elasticity of it absorb impacts better.
U.V. stable. It won't yellow when exposed to small amounts of sunlight over a period of time.
High impact strength.
Chemical resistance.
Resistant to corrosive or abrasive chemicals.
Resistant to high temperature materials.
UV stable and will not discolour to prolonged expsure to sunlight.