ESD floor coating services
Y S CONSTROTECH is the top provider of electrostatic discharge epoxy flooring in Pune. If you are interested in an ESD epoxy flooring solution, we are your go-to concrete coatings installation team. We can go over a number of ESD flooring options to help you make an informed commercial flooring decision.
An ESD-control floor coating contains a conductive particle within its matrix, which renders the coating electrically active in such a way that electrical current can travel through it. Much like a wire, it is able to carry electrical charge from one point to another. This is unlike wood, plastic, or glass, which are known insulators and cannot carry an electrical current.
Applications Of ESD epoxy floor coating:
Electronics Manufacturing Companies
Hospitals
Laboratories
Retail Stores
Industrial Plants
Work Shops
Manufacturing Plants
Commercial Kitchens
Food Prep Areas
Pet Shelters and Animal Care Clinics
Pharmaceutical Manufacturing Plants
Water and Wastewater Treatment Facilities
Storage and Shipping Warehouses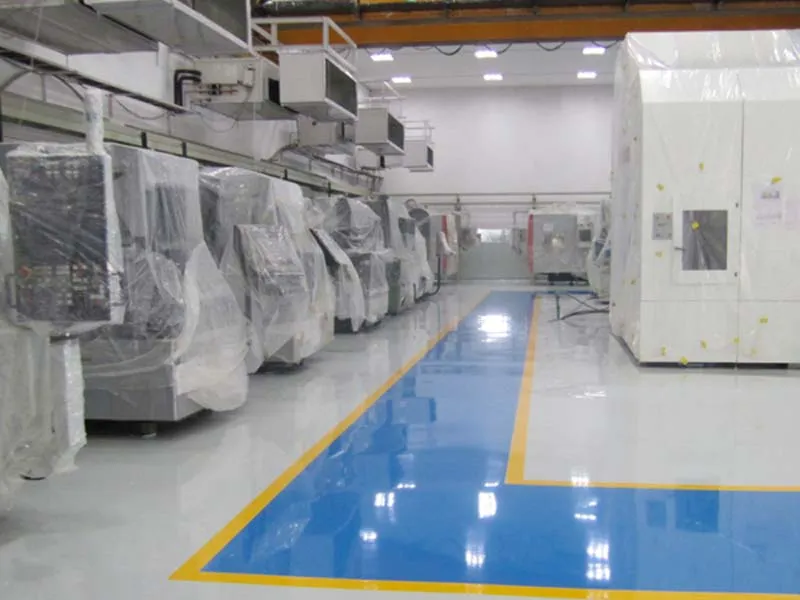 What is ESD flooring? Simply put, ESD floors add material to the coating, usually metal particles, which cause it to become an electrical conductor rather than an insulator. Very few types of flooring naturally have this property. Wood, concrete, plastic, and even most typical resinous coatings all tend to be insulative.
Benefits of using an epoxy floor coating product: –
Protecting sensitive electrical components from damaging static electricity.
Protecting personnel.
Better performance than tile, which can delaminate under heavy-duty conditions.
Avoiding the expense of replacing or repairing electronic equipment damaged by static electricity.