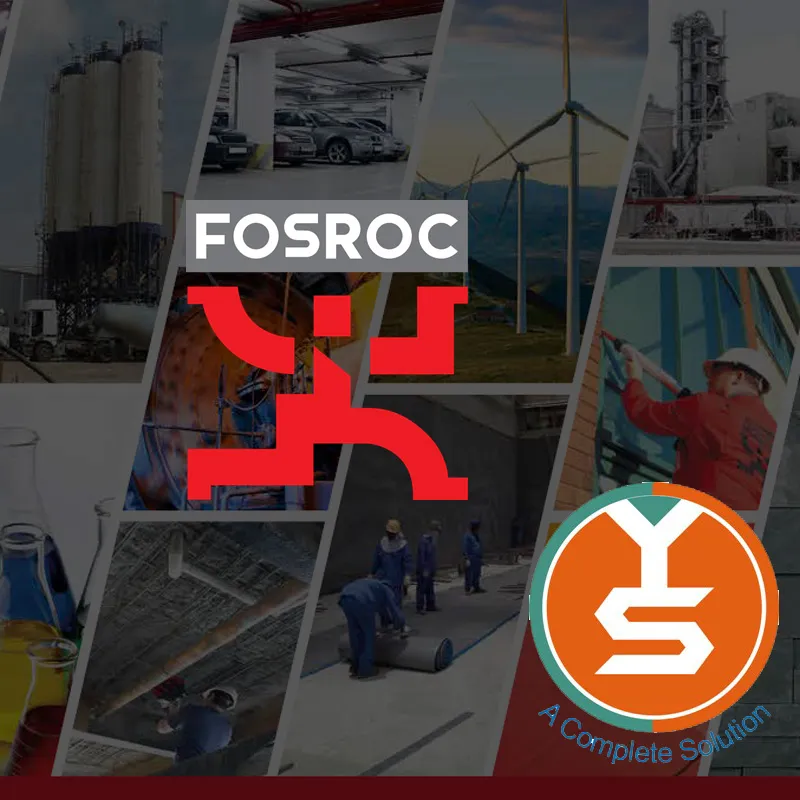 Fosroc India the undisputed leaders in construction chemicals.
Fosroc is a world leader in manufacturing and supplying high performance chemicals for the construction industry. We deliver complete, constructive solutions for all project needs.
We offer a very wide range of products for use in the construction industry, and our comprehensive range is noted for its superlative performance. We ensure we bring quality products from leading brands for use at various stages of the construction industry.
Be it our specialised core cutting machinery or our anchor for chemical use, our products bring better efficiency to all the services in which they are used. They are built for durability and are made from superior-quality raw materials to bring better performance features to our products.
Our Products
Fosroc India, the undisputed leader in construction chemicals, brings forth innovations and technological breakthroughs to provide engineered solutions to the industrial and construction segments with a wide range of products below mentioned. We serve ourselves as a supplier and have authorised the application for Fosroc Chemicals, Pune, India. Following is a brief view of our reliable construction chemicals product range:
 Admixtures
 Construction Chemicals
 Grouts & Anchors
 Surface Treatment
 Concrete Repair
 Industrial Flooring
 Protective Coating
 Joints & Sealants
 Waterproofing Treatment
 Adhesives
We are the Fosroc chemicals supplier in Pune, India with some of the Popular Products:-
 Conbextra GP2
 Conplast SP 440
 Conplast SP 430 SRV
 Conplast P211
 Conbextra EP10
 Fosroc Lokfix-P
 And Many More.